Hey fellow birth professional,
We know it's been a challenging time for you this past year. In spite of those challenges you still held the space for women. We adore you for that.
We received all your messages. We've been listening. You've heard the success stories from your colleagues who have been using all the OMP techniques they have learned AND you want to attend a LIVE OMP workshop.
So, we are going to make it happen! We took our time to make sure we got this right, for you!
Now we have an ideal way, in spite of the limitations on workshops, to bring you all together, virtually for a LIVE OMP workshop.
We have crafted this to make sure it is an experiential, hands-on and connective experience AND you get to join from anywhere in the world AND from the comfort of your own home.
Thank you so much for your patience. I'll see you there.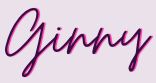 ATTEND VIRTUAL WORKSHOP